PRACTICAL NURSING
Cape Coral Technical College's Practical Nursing program ranks at #1 in the state of Florida!
LEARN MORE
Now Offering
Part Time Nursing Programs
VIEW RANKINGS
Optometric Assisting
As part of our training program, students receive real world experience under the supervision of a highly trained instructor and industry representatives, such as Optometrists, through off-campus clinical rotations and our on-site facilities.
LEARN MORE
Work in the medical field or in various business related administrative assistant positions.
MEDICAL ADMINISTRATIVE SPECIALIST
LEARN MORE
Pursue a career in the exciting field of dentistry! Students learn general chair-side techniques, dental lab and business office administration. Earn a state certificate in dental radiography anddental assisting expanded functions.
DENTAL ASSISTING
LEARN MORE
Develop a foundation that prepares you to be a graphic designer while exploring the principles of design, while creating independent and creative solutions to design problems.
DIGITAL DESIGN
Learn More
Do you enjoy hooking up or fixing electronics? Are you a hands-on person that has a passion for electronic technology? How would you like to become a CET – Certified Electronics Technician?
ELECTRONIC TECHNOLOGY
Learn More
Our Cosmetology course prepares you for an exciting career in the beauty industry. The program includes knowledge in Styling, Haircutting, Color, Skin and Nails.
COSMETOLOGY
Learn More
Students learn how to configure, support, and secure internetwork devices, specifically routers and switches.
NETWORK SUPPORT SERVICES
LEARN MORE
Work alongside veterinarians performing animal care.Learn to work as part of a team, basic first aid, medical terminology, handling and restraint, animal anatomy, diseases and treatments, as well as professional and ethical standards of veterinary medicine.
VETERINARY ASSISTING
Learn More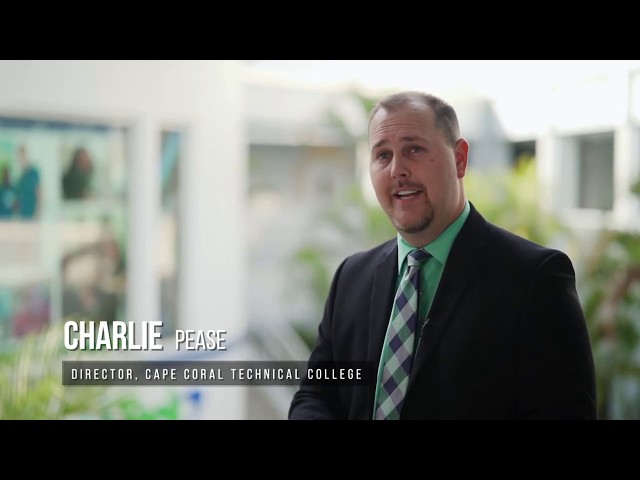 Distance learning for current students will begin on Wednesday, April 1st for all programs. Instructors will be in contact with students. If you need additional info, please contact the school or email your instructor.
Video Tutorials for Distance Learning at CCTC
Access launchpad from a non-district Chromebook/laptop/computer
The School District of Lee County continues to monitor information regarding COVID-19. Please click on the links below for more information.
It's time to choose
YOUR PATH TO A BETTER FUTURE